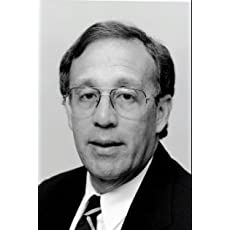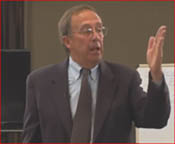 Dr. Samenow received his B.A. (cum laude) from Yale University in 1963 and his Ph.D. in psychology from the University of Michigan in 1968. Thereafter, he joined the Program for the Investigation of Criminal Behavior at St. Elizabeth's Hospital in Washington, D.C., and became clinical research psychologist for the program.
With the late Dr. Samuel Yochelson, he participated in the longest in-depth clinical research-treatment study of offenders that has been conducted in North America. In 1978, Dr. Samenow entered the private practice of clinical psychology in Alexandria, Virginia. His specialty has continued to be the evaluation and treatment of juvenile and adult offenders. Dr. Samenow has delivered lectures, training seminars, and workshops in 48 states, Canada, and England, to a variety of professional groups including mental health, law enforcement, corrections, education, social services, and the judiciary.
He has served as a consultant and expert witness for a variety of courts and agencies, including the FBI, Federal Bureau of Prisons, and the U.S. Office of Probation. In 1980, he was appointed by President Reagan to the Law Enforcement Task Force and in 1982 to the President's Task Force on Victims of Crime. In 1987, President Reagan appointed him as a Conferee to the White House Conference on a Drug-Free America. Dr. Samenow has authored numerous articles for professional publications and appeared frequently on national radio and television broadcasts, including 60 Minutes, The Phil Donahue Show, Good Morning America, The CBS Morning News, the Today Show and The Larry King Show.
Call (800) 421-4609 to place an order for a FREE PREVIEW or to purchase any of Dr. Samenow's film library. Or fax your order to (512) 863-2231.
Dr. Samenow appears in films exclusively for FMS, and a listing of available series titles can be found below.
Enroll in Stanton Samenow's Commitment to Change Series through CEU Matrix which provides the most up-to-date training available online for both certification and re-certification of professionals in the mental health, addiction, and criminal justice fields.