Streaming Subscription from FMS Productions
A sampling of the correctional treatment videos you've come to know and trust from, FMS Productions, is now available through a streaming subscription service.
Why Subscribe to FMS Productions Streaming?
Online access, anywhere, anytime.
Get access to our most popular, cognitive-behavior, recovery and relapse videos on your schedule.
Facilitator guides, reproducible client materials, including updates to content.
No more reordering disk or manuals when they are lost or damaged.
Giving our customers so many resources has never been easier or more affordable.
Pricing as low as $49 per month
Free 3 day trial now available.
Click below to view the subscription catalog and select your plan. Start with a free, 3-day trial!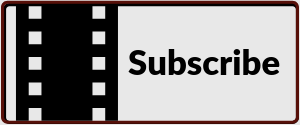 Watch online videos covering these important topics:
Motivational
Anger Management
Family & Relationships
DUI
Domestic Violence & Substance Abuse Series
Fear...The Anger Trigger
Anger, Creating New Choices Series
Sober Life Treatment Series
Recovery Issues Series
Popular Titles From FMS Productions Streaming Service — Watch Online!