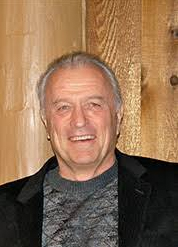 Thomas Hedlund is a marriage family therapist, workshop leader and addictions educator from Santa Rosa, CA. In private practice for over 25 years, he specializes in recovery related issues including addiction, compulsive behavior and the healing of trauma, shame and abuse. John Bradshaw has called Thomas Hedlund "one of the select few therapists I know that thoroughly understands the dynamics of emotional healing."
Affiliated with John Bradshaw for the past ten years, he has been clinical supervisor for John Bradshaw seminars in California and has created several state of the art recovery workshops on the topics of Alcohol's Impacts on the Family, Coping with Trauma, Overcoming Roadblocks to Recovery, Healthy Communication , the Developing Brain Science of Addiction, Trauma and Shame and the Hijacked Brain's Quest for Wholeness.
He works as an interventionist as well as addiction, family system and communications consultant for the Family Intervention Institute. He is highly regarded as a therapist, national trainer and speaker.