Max. A Schneider, M.D., CAC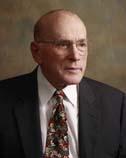 Max A. Schneider graduated from the University of Buffalo School of Medicine in 1949. Dr. Schneider practiced internal medicine in his native Buffalo for 11 years until 1964 and since 1964 in Orange County, California.
As an instructor, Dr. Schneider served as a Member of Faculties at Harvard and University of Buffalo Schools of Medicine and since 1966, the University of California/Irvine College of Medicine.
He is the immediate past president of the California Society for the Treatment of Alcoholics and Other Drug Dependencies, President of the American Medical Society on Alcoholism and Other Drug Dependencies, and on the boards of directors of the National Council on Alcoholism and the American Academy of Addictionology.
Here are the films which Dr. Schneider has hosted for FMS Productions which are available here exclusively.